Scraping Ajax sites/content
Using Scraper PRO you can now scrape from AJAX based websites and AJAX content within the website. Scraper Pro is our headless browser which enables AJAX functionality for dynamic sites. We've launched our new service – "Scraper Ajax Service" for $9/mo. Its paid, because we have to launch a series of specialized servers to headless browser fetching. This enables our users to crawl websites which are built with dynamic background loading or in short AJAX.

More info here.
How to enable Scraper Ajax Service?
Click on dropdown icon besides 'Fetch' button and click on 'Scraper Pro' menu item.

2. Subscribe to Scraper Pro.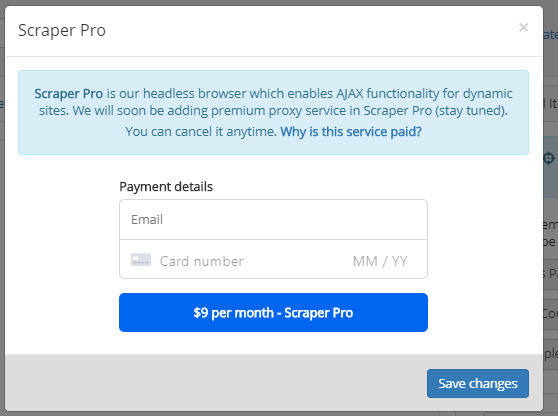 3. After subscribing, you can enable Scraper Pro.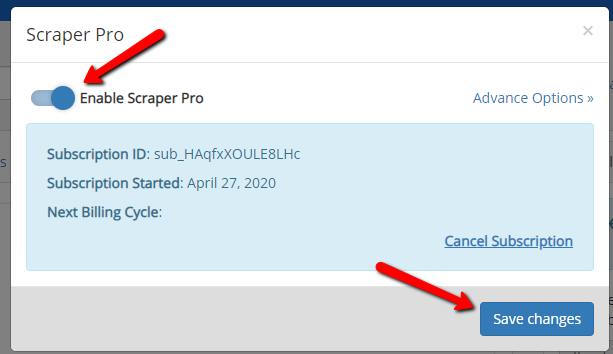 4. In some case you might need to increase Ajax wait time so that the Ajax content from the site is fetched.